The shocking 1991 Thanksgiving news…
which thankfully never became a reality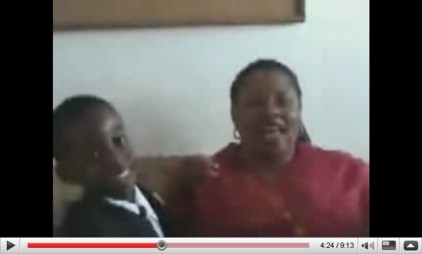 On Thanksgiving Day in 1991, we shared with our extended family the somewhat shocking news that we may be adopting a baby (although Terri had just given birth to our son Matthew). But instead God filled the heart of Jackie (the pregnant mother) with love for her son Jordan, and God used Jordan to bring her joy throughout the years which followed.

In 2002, God began to burden our hearts with the importance of recording video testimonies of women whose children were saved from abortion. Jackie was the first person we talked to about this idea, and she responded enthusiastically. But when Jackie gave Jordan the opportunity to speak, God blessed us beyond our wildest imaginations.
We have finally uploaded our 2002 "Jackie and Jordan" video to YouTube, making for convenient Internet viewing. Because this was our first attempt at making videos, it is rough (we haven't found the time to "polish it up" yet). Nevertheless, if you take ten minutes or so to hear Jackie and Jordan share their stories, I'm sure you will be blessed, as many others have been.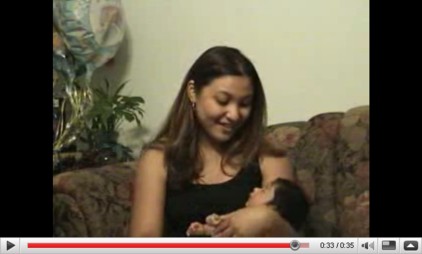 Some of the other testimony videos we recorded in previous years are also now available on YouTube, such as our 30 second video where Tracy shares how she originally intended to abort her baby to hide her pregnancy from her parents, but that after her baby was born her parents were very thankful for their new grandchild.
We hope to record more testimony videos in the coming days, to help people understand more about how saving children from abortion benefits us all (especially the mothers of the children). Our goal is to prepare 25 testimony videos for the upcoming 25th anniversary of LifeSavers Ministries, seeking to obtain testimonies relating to various different reasons women seek abortions. Women who see such testimonies of those who overcame problems similar to their own through God's power will receive new hope for their own situations, and we believe that many more children will be saved as a result (and maybe some politicians' hearts could even be changed)!