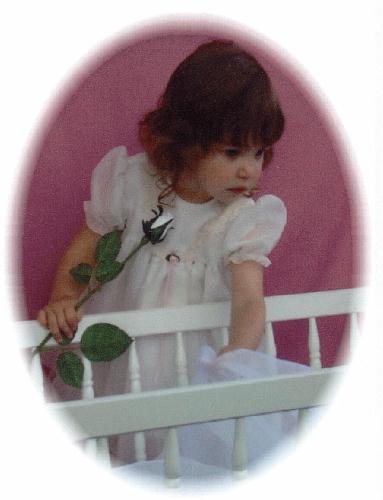 The White Rose
Copyright 1999 by Terri Palmquist
---

How lovely and sweet is the white rose
&nbsp as it stands for innocence
Its beauty and fragrance is a sight to behold
&nbsp as we gaze upon its' elegance
And so it is true of the pre-born child
&nbsp formed by God's own hands
to bring us joy and happiness
&nbsp and to serve Him was His plan
But unlike the rose that is allowed to grow
&nbsp into what God made it to be
This little bud inside the womb
&nbsp we will never see
So when you see a pure white rose
&nbsp please stop and say a prayer
for all the babies in the womb
&nbsp and the child who isn't there



Terri Palmquist
4/99

Cindi Wade asked Terri to write this poem for a memorial service entitled "The White Rose", which was held in May of 1999 in Bakersfield. Cindi has planned these services as an annual community event in memory of her grandchild who was aborted in 1998. Terri also wrote a poem for the 2000 service, entitled "The Empty Cradle."